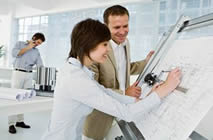 Menu
Architects and Architect Services
Residential Architects
Commercial Architects
Architect Supplies
Architectural Drafting
Architectural Illustrators
Architectural Consultants and Planners
Architectural Support Services
Add Your Business (Free!)
Architect Blog
Architect Reviews
Contact Us
Featured Companies
Nickxcad Nickxweb in Bradenton, FL
Kasten Design Group in Napa, CA
Design For Entertainment in Rancho Mirage, CA
Brentnall P Turley Law Offices in Los Angeles, CA
Woodridge Studio in Denver, CO
James R Mann Art Service in Coopersburg, PA
Swanstrom Design Group in Thousand Oaks, CA
Perennial Home in Hightstown, NJ
Daves Nicholas A and Elaine in Winston Salem, NC
Whitesitt Kargus Studio in Saint Louis, MO
American Building Engineers in Miami, FL
Platypus in Pasadena, CA
Builders Choice in Eustis, FL
GK Muennig Architect in Big Sur, CA
Architectural Sales-Colorado in Englewood, CO
From Our Blog:


How to Save Money and Still Get Quality Architects

Building anything can get expensive because of all of the different things that you will have to pay for. Among the different things that you will have to pay for is that you will have to pay to be able to get a great architect. These experts will help in making sure that you will be able to have your vision brought to reality. Of course, just because you need expert help, it does not mean that... Continue Reading
Monterey California Residential Architect Service Listings
Click on a residential architect service name for further information.
Dennis Hodgin Architects
Monterey, CA
Knoll Design
Monterey, CA

Fast service. Our specialties include additions & remodels, drafting, fast service and full plan...

Wilday Design
Monterey, CA
Fletcher & Hardoin Architects
Monterey, CA
Holdren Lietzke Architecture
Monterey, CA

Our preferred brands include commercial and residential. Our specialties include specializing i...

Davis Darren A
Monterey, CA

We accept master card and visa for payment. Our specialties include additions, apartments, custo...