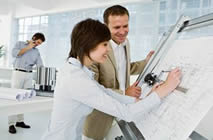 Menu
Architects and Architect Services
Residential Architects
Commercial Architects
Architect Supplies
Architectural Drafting
Architectural Illustrators
Architectural Consultants and Planners
Architectural Support Services
Add Your Business (Free!)
Architect Blog
Architect Reviews
Contact Us
Featured Companies
T A Reimer in Mobile, AL
Marc S Matthews in Auburn, CA
Architects, Morley-De Loma in Fircrest, WA
RAEL D Slutsky & Associates Inc in Chicago, IL
Dang LA Architecture in Houston, TX
Hull Daniel C in Altamonte Springs, FL
Mabry Studio Archtl Rendering in Neptune Beach, FL
Irene Nelson Interiors in Steamboat Springs, CO
Dimensions Design Group in Marblehead, MA
Bruce G Johnson in Campbell, CA
Trimble Kelly Studios in Blue Ridge, GA
Twin Design in Frisco, TX
Home Design Dynamics Inc in Fayetteville, GA
Beaumont & Associates in Winter Park, FL
Matsumoto Designs in Fort Myers, FL
From Our Blog:


How to Save Money and Still Get Quality Architects

Building anything can get expensive because of all of the different things that you will have to pay for. Among the different things that you will have to pay for is that you will have to pay to be able to get a great architect. These experts will help in making sure that you will be able to have your vision brought to reality. Of course, just because you need expert help, it does not mean that... Continue Reading
Minnesota Commercial Architect Directory
Click on a commercial architect name for further information.
Fine Home Design
, MN
Finn Llc
Minneapolis, MN
Heating Architects
Eden Prairie, MN
Hoffman Enclosures
Anoka, MN
Hoffman Enclosures Inc
Anoka, MN

We can assist you with machinery & equipment.

Kathryn Ann Jewelry Design
Saint Michael, MN
Marquis Builders & Designers
Saint Paul, MN

We can assist you with restoration.

Mc Caren Designs Inc
St Paul, MN

Our specialties include commercial decor, commercial interior & exterior projects , exterio...

Oak Marsh Golf Facility
Saint Paul, MN
Sheldon F Jacobs & CO
Long Lake, MN
Unique by Design
Minneapolis, MN

Our preferred brands include hooker furniture.

Zumbrota Golf CRSE Properties
Rochester, MN
McPete Drafting, Design & Architects
Eagan, MN

Aia, aia batc, builders association of the twin cities , nari, nari mn, national association o...

Oslund & Associates
Minneapolis, MN

We can assist you with contractors.

Philip J Lund Design & Construction
Minneapolis, MN
Digital Links
Hastings, MN
Herfort Norby Golf Course Arch
Chaska, MN

We can assist you with landscape consulting, landscape design and landscape planning.

Idein
Minneapolis, MN

We've been in business since 1980.

Paul Miller Design Inc
Northfield, MN

Our specialties include golf course architecture, landscape architecture, site planning and w...

Sevenstar
Saint Paul, MN
Design Spectrum
Minneapolis, MN
Flnn Llc
Minneapolis, MN
Joel Goldstrand Design
Minneapolis, MN
Smuckler Architecture & Custom Builders
Minneapolis, MN

We accept money orders for payment. We can assist you with remodeling and restoration. We've serve...